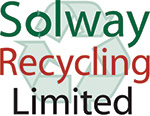 New regulations and rules on agricultural waste are coming into effect shortly. Be prepared and stay within the law.
The new legislation is one of a series of measures that the Government will introduce over the next few years, bringing agriculture closer to the legislation applied to commercial industry. Farming will be forced to become compliant and accountable for its waste and the many causes of pollution. The waste legislation already applies in Scotland where farm waste is treated as commercial waste. And very shortly the Agricultural Waste Regulations 2005 will apply in England and Wales.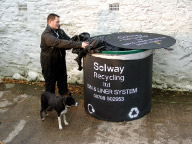 In short, the new laws will make it extremely difficult to justify burning or waste plastic, and importantly as a producer of waste you now have a statutory duty of care. This means all farm waste plastic must now be disposed of correctly, which includes an accurate description of the waste to the waste collection contractors and ensuring the final recipient of the waste (land fill site, incinerator or waste processing company) is licenced or permitted to accept farm waste plastic by Environmental Agency (EA) or the Scottish Environmental Protection Agency (SEPA). In turn, the collection contractor must provide a waste transfer note or consignment note for special hazardous waste.
Bin and Liner System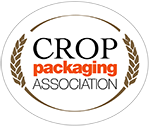 The Crop Packaging Association has examined various recycling schemes, and it has concluded the Solway s long running, Bin and Liner system offers the industry the best deal. It provides a practical and relatively low-cost waste management system. Waste materials such as wraps and fertilizer bags are segregated at source and squashed into a large, specially-designed Bin, which contains a heavy-duty plastic liner. The robust Bin is approximately four feet high and four feet in diameter and it will hold two hundred used wraps. When full, the liners are tied off, and the Bin dismantles easily to allow the liner to be removed. Filled liners then become safe storage units until uplift is arranged.
Farmers taking part in the recycling scheme will receive Waste Transfer Notes and an Annual Recycling Certificate. These can be used as evidence for farm assurance schemes, and other agencies. They show that the correct actions have been taken to recycle plastic and dispose off other wastes.
Benefits of the Bin and Liner System
Keeps waste neat and tidy on a daily basis.
Contamination is reduced, improving the quality of the recyclate.
Liners are a unit measure for uplifting plastic from farms.
Farmers pay a fixed charge per liner.
Farmers receive Waste Transfer Notes and an Annual Recycling Certificate.
Satisfies SEPA, EA and Farm Assurance schemes.
To find out more about The Solway System please contact the Crop Packaging Association.
WHAT MATERIALS DO SOLWAY TAKE?
Silage wrap
Yes
Silage bags
Yes
Silage clamp sheet
Yes
Plastic baler twine
Yes
Plastic bale netting
Yes
Plastic feed bags
Yes
Fertiliser big bag liners
Yes
Fertiliser big bag outers
Yes
Seed big bag liners
Yes
Seed big bag outers
Yes
Crop cover/fleece
Yes
Dairy chemical containers
Yes
Livestock medication containers
Yes
Pesticide containers
Yes
Tyres
Yes
Batteries
Yes
Cardboard/paper
Yes
Other
Hazardous waste