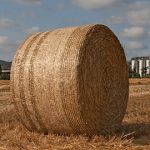 TamaNet is made with a unique process
developed exclusively by Tama.
Choose the right product for your needs:
2800m | 3800m | 4500m
We know that the last thing you need,
is one more thing to worry about.
When you get that window for baling,
you need a net that will perform,
no hassles and no questions asked.
And that's what you get with TamaNet.
Reliable, trouble-free baling
Perfect bales every time
In all balers
In all conditions