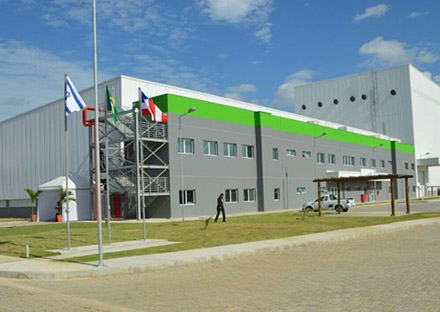 The first factory in Brasil dedicated to the manufacture of special plastic wrap for baling cotton (TamaWrap™), was inaugurated this Tuesday afternoon (2014, October 28th) in the Industrial Centre of Subaé (CIS), region of "Humildes", in "Feira de Santana", in the presence of the Governor Jaques Wagner.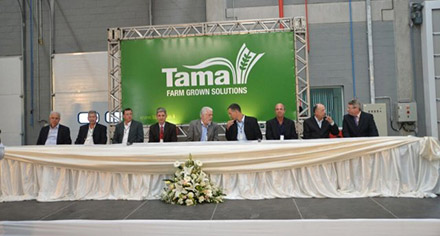 This factory, Tama Brasil, which initially will generate work for about 50 employees in the area, is part of Tama Group which have four production facilities in Israel, four in Europe and now the first in Latin America is in "Feira de Santana". The director of the Tama Brasil facility, Tarcisio Lordello, clarified how the city of "Feira de Santana" was chosen to host the facility.
"Tama Group wanted to establish a factory in Brasil in order to offer better service to our clients. Tama representatives came to Brasil and began to look for a site location. "Feira de Santana" was the place that best met our requirements. To find a location to set up the company was relatively simple. We received benefits from both the government of the state of Bahia and from the municipality. In addition, there was the logistic question, because "Feira de Santana" is well located and suits cotton producers from other regions of the country". This composition of points caused us to choose "Feira de Santana", he affirmed.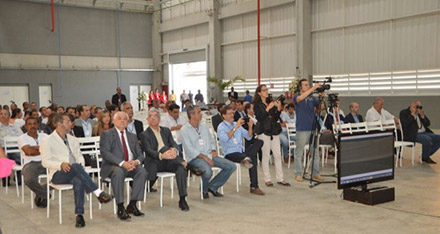 The investment for setting up the facility here was about 40 millions reais and, according to Tarcisio Lordelo, the factory's productive capacity meets all national market requirements. He further informed that, there are plans to serve other Latin America markets, such as Argentina, Uruguay and Chile.
The Governor Jaques Wagner and the Mayor José Ronaldo de Carvalho commemorated the inauguration of the new factory in "Feira de Santana".
" The arrival of another factory with new technology in Brasil is one more positive moment for us. The State of Bahia will sell Round Module Wraps for the big cotton producers of every country. It is a factory that generates new employment and technology", said Jaques Wagner.
"This is a project that was concluded within the established terms and I hope that soon also the construction on the 50 thousand meters², which we see here, will be completed. Congratulations to everybody", affirmed José Ronaldo.
Source: Com investimento de R$ 40 milhões, nova fábrica é inaugurada em Feira de Santana (ACORDA CIDADE)
28/10/2014